---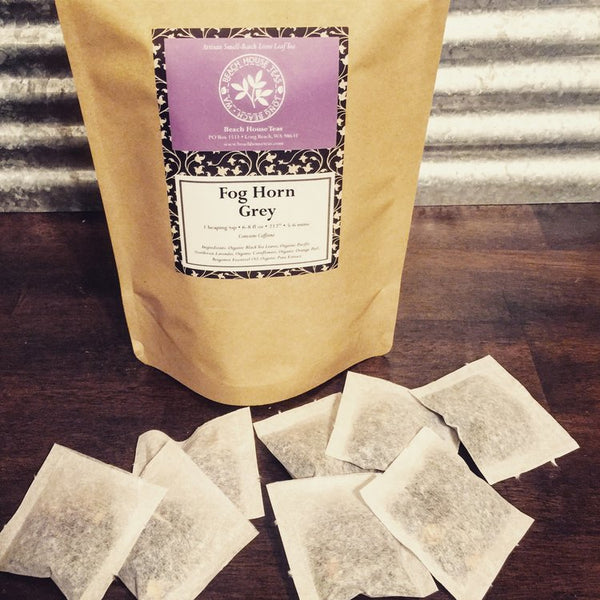 Each tea bag contains two to three grams of artisan loose leaf tea depending on the blend. There is no string or tag on the bags or individual outer wrapping. The tea bags will come in a large resealable pouch. All bags are hand filled.
The tea paper is made of a special blend of thermoplastic fibers, abaca, and cellulosic fibers. The tea paper is compost-able but not biodegradable.
** Iced blends are 10 large iced tea bags in a pouch and contain 10 to 15 grams of artisan loose leaf tea **
We're passionate about creating delicious teas and herbal blends using only the finest organic or wild-harvested ingredients. We begin by sourcing our ingredients from quality local farms, foragers, and distributors supporting Pacific Northwest agriculture and our values.
You will never find synthetic ingredients, "natural flavors" or non-natural preservatives and additives in our tea blends and many of our other products. Any "flavoring" we add is 100% pure organic extracts, which extracts the flavor of the source ingredient.