---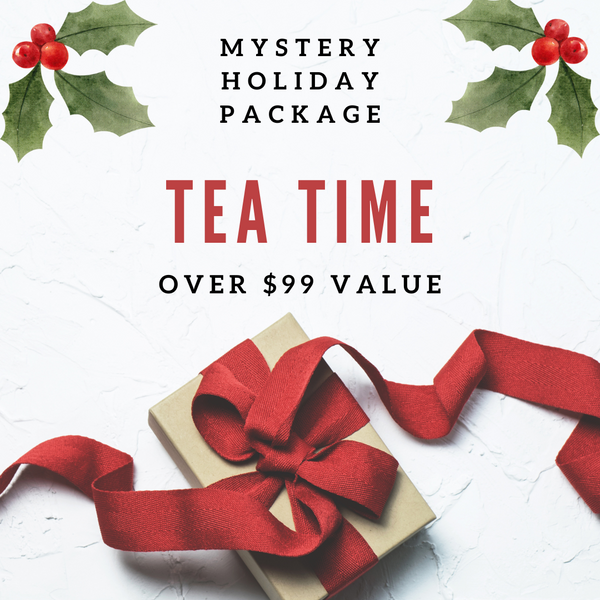 Sale
Introducing our delightful 'Tea Time' Holiday Mystery Box, a carefully crafted collection that is bound to enchant both tea aficionados and those seeking the perfect gift for a loved one. This extraordinary assortment encompasses a medley of our most cherished teas, an array of captivating accessories, and charming surprises that will undoubtedly leave you and your recipient in awe.
Inside the 'Tea Time' Holiday Mystery Box, you'll discover an array of hidden treasures meticulously handpicked to elevate your tea-drinking experience. With a total combined value of over $99, this box package ensures that you receive not only remarkable products but also extraordinary value for your investment.
From exquisite teas that tantalize the taste buds to carefully selected accessories that enhance the tea ritual, every item within this Holiday Mystery Box has been chosen with precision and care, assuring a truly remarkable tea experience. We believe that this offering is not just a gift; it's an opportunity to create lasting memories and a delightful surprise for any tea lover in your life.
When you gift our 'Tea Time' Holiday Mystery Package, you're not just offering tea and accessories; you're presenting a journey through the world of tea, a gift that fosters warmth, relaxation, and a moment of respite in a hectic world. So, why wait? Treat yourself or a loved one to this exceptional assortment and make every tea time an occasion to remember.